Fibre-Rich Flax & Fig Bliss Balls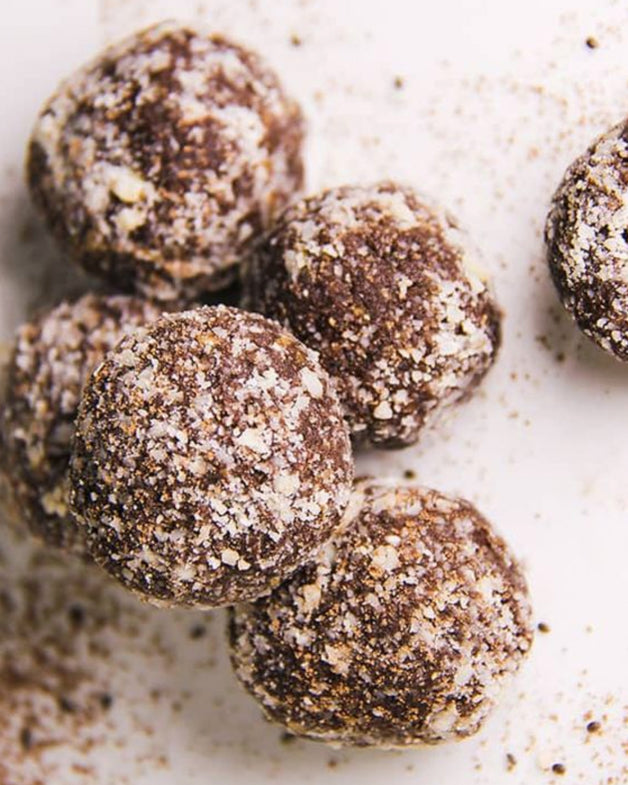 This recipe is the perfect energy and nutrient dense treat that your gut bugs will love and it's naturopath approved!
Each bliss ball contains a rich source of fibre which can help you fight cardiovascular disease, support a healthy weight and (my favourite) support the health of your gut.
Fibre is (one of) the best ways you can help keep your bowels regular and will help support positive changes in the types, number and function of your gut bugs, which has a huge impact your overall health (1).
Each bliss ball contains 3.13g fibre thanks to the linseed/flaxseed (2) and dried figs (3). That's 12.5% of your daily fibre needs as a women (25g/day) or 10.4% as a man (30g/day) (4).
Makes 25 bliss balls
Ingredients
1 1/2 C freshly ground flax/linseed meal
1/2 C almond meal
2 Tbsp almond butter
1 tsp cinnamon
Pinch of salt
2/3 C chopped dried figs
1/2 C coconut oil, melted
Optional maple/rice malt syrup to taste
Method
Place all ingredients in the food processor/blender and blend until combined.
Grab small handfuls of the mixture and roll into balls.
Place on a tray/in a container and put in the fridge for 1 hour.
Store in the fridge to keep the linseeds fresh.
Enjoy!